If you're a huge fan of SNSD, Wonder Girls, or whatever other girl groups are running around Korea right now, this post is probably not for you. However, if you're tired of the endless supply of bubble gum pop that these girls produced and are looking for a group with a little more sex appeal and substance and a little less jail bait and wank, come in and meet the girls of:



CSJH The Grace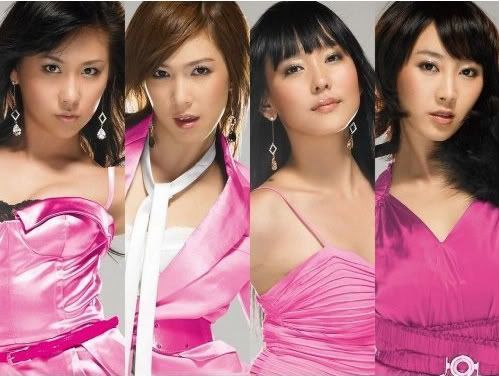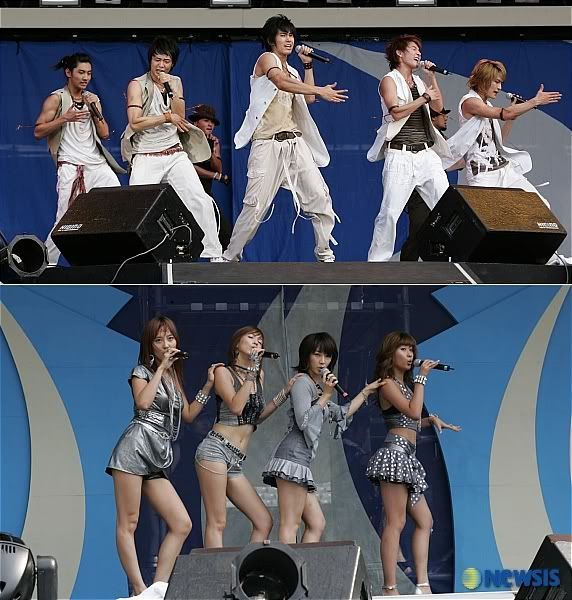 They are hailed as the female version of DBSK and with good reason. These girls are able to live up to the name. They have amazing vocal talent, they're great dancers (no cutesy little girl dances here), sex appeal that drips from every move (I actually find them sexier than DBSK and if anyone has a right to sing about how hot they are, it's them), and they turn into total dorks once they're off stage. They're so awesome, even guys want to be them.

Watch what happens when you mate One More Time, Ok! and O Jung Ban Hap. MP3?




If my feelings for these girls are not clear enough yet, here, let me show you my parody.


This is probably the nicest parody I have ever made. More fangirling than mocking.





The Members: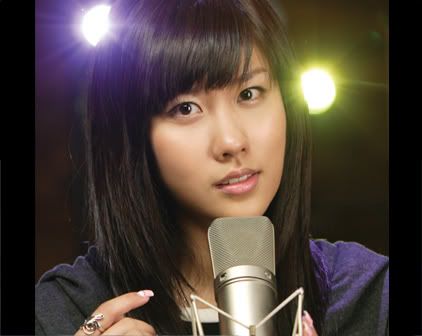 Name: Stephanie
Birthday: October 16th, 1987



Stephanie is the first member that made me interested enough to check out the Grace and is still my favorite to this day. I was watching X man for DBSK. Then I saw this. Seriously, what kind of crack were Junsu and Yoochun smoking that day that they were fighting over Kang Eun Bi while Stephanie was there?

Stephanie's family moved to California when she was five. She grew up there and is fluent in English. She also studied ballet from an early age and is CSJH's best dancer. Even Brian is not immune to her charms. She doesn't dance ballet much these days, but I love how she combines her two dance styles. (I could honestly spam you with Stephanie dancing clips all day, I had to restrain myself from making every cap Stephanie focused.)

She gets a lot of criticism for her deep voice, but personally, I love it. She's my pick for person I would like to have phone sex with out of The Grace just like Yesung is for SuJu.:D I think she adds a lot to their music (honestly, they all do because they're all amazingly talented). Watch her perform Beautiful Liar and Freakum Dress. Her Idol World Solo Stage is simply beautiful and possibly my favorite one. She dances El Tango de Roxanne from Moulin Rouge.

Last, but not least,listen to her solo song, What U Want, DL? Catchy song, she sounds amazing, and looks gorgeous, what more could you want? A striptease?










Name: Sunday
Birthday: January 12th, 1987

Sunday is a close second to Stephanie as my favorite. When I first saw her, back when I was barely getting into Kpop fandom, I didn't find her that interesting. Oh, how wrong I was. She has an amazing voice, is super adorable, and totally owns her sex appeal when she gets on stage (much like the rest of the girls).

Watch her take pictures with DBSK and get bullied.

See her interact with DBSK and SuJu and get bullied again, rotflmao. Clip 1 Clip 2 You have to skip to 5:42 to get to DBSK on the first clip, but the whole clip is awesome. Haha, this was the clip that made me fall in love with Jaejoong, and rofl at Hyukjae's muscle. Also, lucky Sunday gets to spank Shindong. She's just so adorable throughout this whole thing. Like when she tries to convince Yunho to cheat for her:D


Also, why you shouldn't mess with Sunday. The girls play a prank on her and she ends up beating the crap out of the would be assailant, rotflmao.

Watch her Idol World Solo Stage, she performs Love Fool. She's so adorable, I swear. She sounds great, her pronunciation is great, she looks great, and she doesn't do much with that guitar, but at least she looks hot right?

Listen to her solo song 사랑하고 있어. DL? Her voice is just so beautiful and clear and I love it so much.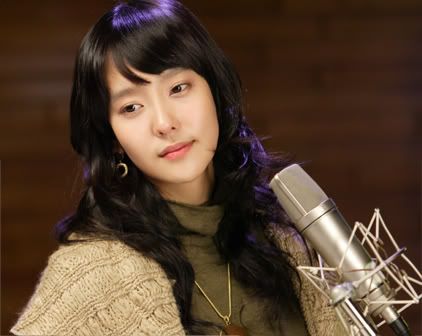 Name: DANA
Birth Date: July 17th, 1986

Dana is probably the member that took me the longest to warm up to, and I'm not sure why. She's just as awesome, beautiful, and talented as the rest. She was actually a solo singer(This MV features Siwon) before SM decided to make her a member of The Grace.

Want to take a tour of her house?

Watch her propose to Tim...and get shot down, lol, poor DANA. Still, their dance at the end is really cute.

Watch them dork it out in the car and DANA make you jealous of her S-line. Then watch her do it again. Haha, I love LINA's laugh as she films her.

For her Idol World Solo Stage she performed A Hurt Deeper Than Love with Yesung. Omg, Yesung, one of my favorite voices EVER, and DANA who is just wonderful, together is like a wet dream come true. They both sound and look amazing.

Listen to her solo song,Out Of Sight, Out Of Mind

For more DANA goodness, head over to the awesome pimp post
hoyah made and tell her thanks.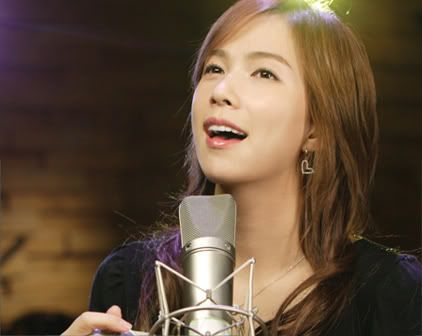 Name: LINA
Birth Date: Febuary 18th, 1984

LINA is considered by many the most beautiful and best singer of the group. She first debut in a duo called ISAK N JIYEON which didn't gain much popularity. After they were disbanded, she moved on to modeling and acting until she was assigned to CSJH The Grace by SM.

Watch tiny LINA's audition for SM. She already sounded amazing and she just looks, so, so cute, especially when she dances.

Here's a cut of her and Sunday just goofing around during Sukira.

Not convinced of her hotness yet?

For her Idol World Solo Stage she performed Christina Agulera's Hurt. I'm a huge Christina fan and very people can pull of her songs, especially one like this, but I think she did great. I just wish the music wasn't so busy trying to drown her out. -_-

Listen to her solo, Rock 'n Roll Star. DL? How awesome does she sound?







CSJH The Grace Pimp Post Part 2